Let me start of by saying thanks to some of you that share info and know what your talking about.
I was going to order a 450r rear swing and axle,passed on that.
I ordered all this off eBay,lol
I would like to know is anyone could tell me for %100 the width of the bike when I am complete,just to ease my mind on this expense.
So the final build on my $50.00 less then 20 hour 300ex.
Red Maier plastics front and rear with seat $100
G-Force axle $190
Clarke Fuel Tank 2.7 Gallon in BLACK $204
Cobra exhaust $160
400ex carb $55
450r a arms and tie rods $50
Dunlop 20x10x9 and 22x7x10 $125
Moose red handle bars $40
I am looking at nerf bars and bumpers now.
Not sure if I will run AC like I did on my ltz400 or tusk.
This is on a stock motor,when a top end rebuild is needed I will run the 330 kit,upgrade my clutch and fresh cover gaskets.
I may run skid plates later but I do not jump allot.
For the time being I planed on running my 300ex front shocks,will this work?
What are the draw backs other then performance?
With new nerf bars,rear shock is partially removed to make adjusting easier.
Moose handle bars waiting for the twist throttle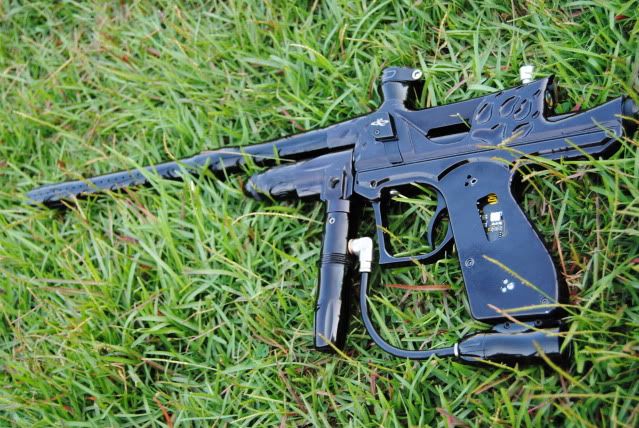 ATC 200x rear shock and reservoir.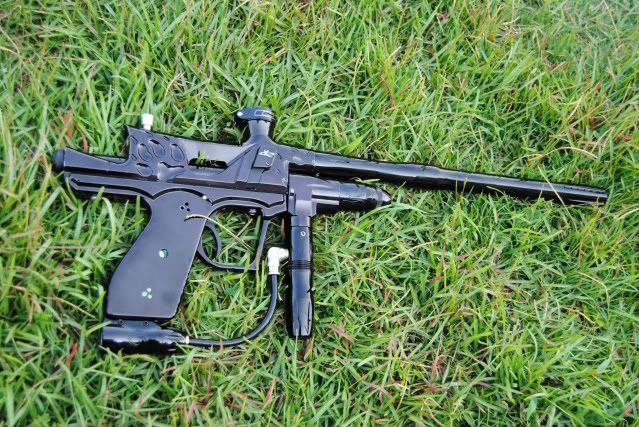 Jardiene Nerf bars,made very well,lazer engraved logo
Some parts showed up,axle,arms and tie rods,400ex carb waiting to go on.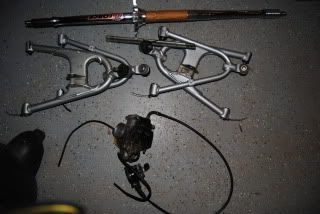 Waiting for the Fox racing shocks and clarke black plastic gas tank to show up and my new seat cover.
I am also waiting for random parts like,kill switch,rear block off plate.I also grabbed a feather lite foot shifter and asv levers(used)
I also lucked up and won a set of itp wheels on 8"bead lock for 120 on eBay.
They are used with over 70% tread left(rear only)
As parts show up I will keep posting pictures.