Well it's been a long time since I've been back here. I sold my modded Honda 300 for a Brute Force. I modded the hell outta that and it was crazy.... After selling that, and moving across the country, I've really wanted another 300...
So here she is & Operation Big Bore has officially commenced......
Prices are in Canadian, & account for Exchange Rate ( which is crazy right now!!!! )
Quad $1700
Highlifter Order ( bbk, disc brakes, clutch kit, lift, gaskets,424, ) $1692
Ebay Axles $256
Ebay Front Shocks $198
Rear Shock $105
Honda Tie Rods & Seals $221
Honda BallJoints, Wheel Bearings, & Seals $329
Honda Balljoints ( broke two on previous install ) & C-clips $57
Honda Seals, Rocker Pins, missing bolts, 8L Oil, 2L diff oil $150
Honda Knuckle & Bearing $200
Honda Carb Vacuum Piston $100
Traded Plow & Bumper for New EBC DRC Clutch kit, & Twin Air Filter
Webcam 40B, Rockers, & Valve Springs $485
Oil Cooler $40
26x10x12 Executioners $606 (sold for $400)
26" Zillas $554
ITP 12" Rims With 27" Rubber $300
Storage Box $140
Mots Machine Sleeve Install $168
Mots Machine Head Work $168
Cam Chain, Jets, & Rim Center Caps $120
Jets trying to tune $40
DynoJet Kit (only want needle) $80
Full FMF PowerCore 4 Exhaust $470
Heat Demon Hand/Thumb Warmer $150
SuperWinch Terra 35 $260
Piaa Extreme White 35w $92
OEM (ish) Decals $52
Sold OEM Wheels $110
Sold tires that came on rims $180
Current Total - $7875 give or take
I haven't updated everything, but last tally was close to $9000...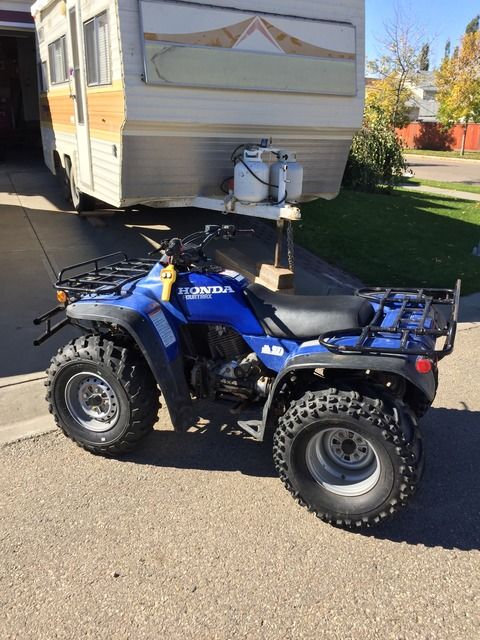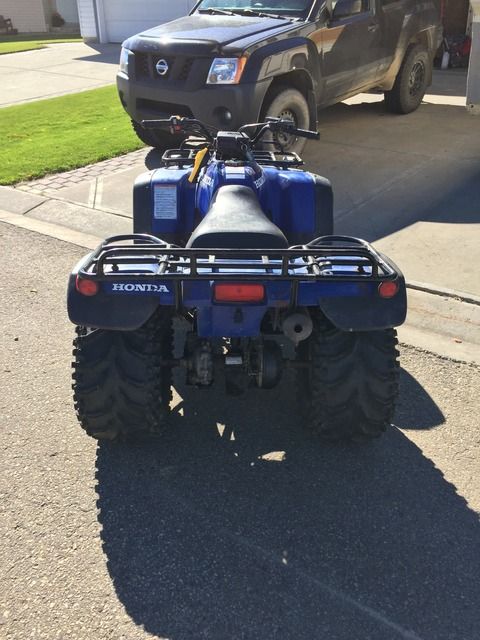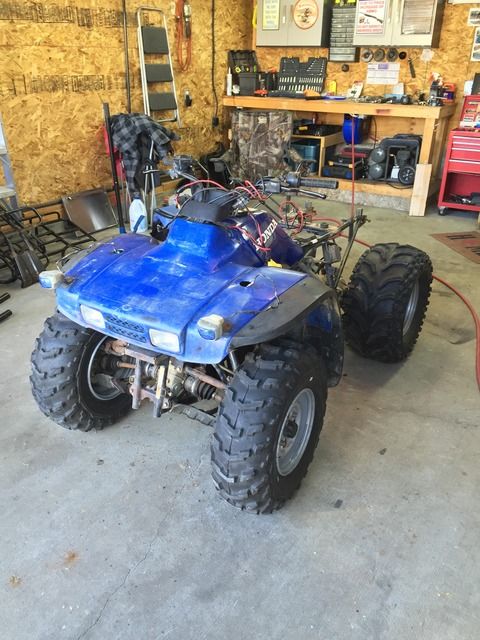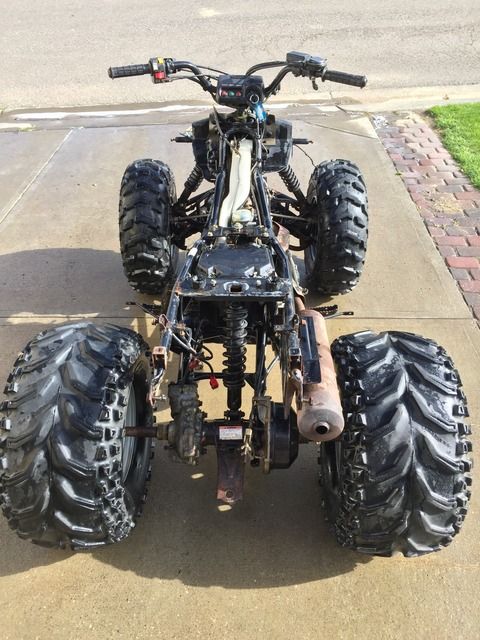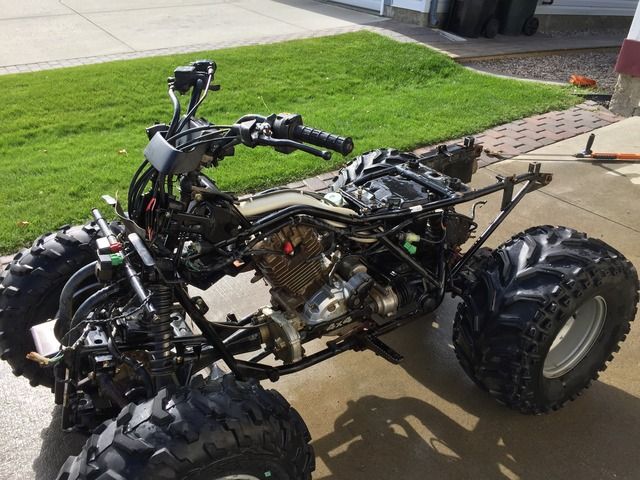 So today, I called Highlighter. Ordered the following.....
355BBK
424 Kit
2" Lift Kit
Clutch kit ( centrifugal )
Disc Brake Conversion Kit
Ordered from Local...
EBC DRC Mudder Clutch Kit
Twin Air Filter
Slasher Axles
Quadra Shocks
Front Diff Seal/Bearing Kit
Still to purchase will be the following... ( next few days... )
40B Webcam
Hardened Rockers
Valve Spring & Retainers
OEM Knuckles with Balljoints & Bearings
OEM Tie Rods
Jets for Carb
12" Rims
26"x10"x12" Executioners
And wow... lots of other little stuff!!!!!!!!!!