Discussion Starter
·
#1
·
New to the site, not to Honda wheelers, been riding them since '92 when I was 12 and my dad brought home a new 300 FourTrax 2X4. I wish that thing had an odometer, I hardly ever got off of it. He ended up with a few different Ranchers over the years, still has a '07. When I got my own property I bought a '04 Rancher 350ES, then mounted a plow on it for wintertime. I've added other mods as well, all down in the signature.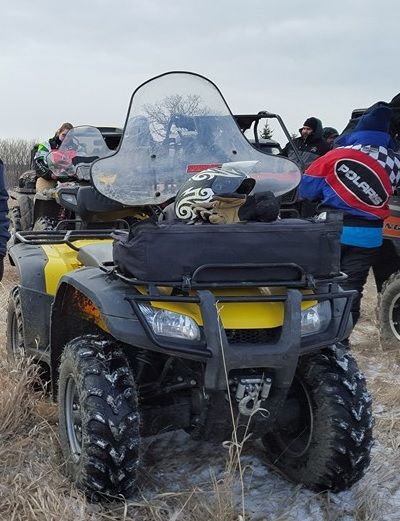 This last summer I added to the fleet, too dangerous to load the family on one quad. Picked up a '03 250EX and started modding it as well, bumpers, nerfs, handguards that haven't been installed yet. It's a blast, reminds me of the old FourTrax.
Nice to find an active forum, some other ones I've been lurking on are ghost towns.