Not sure if it was a good deal or not, but thought having a spare transmission would not hurt, at least some of the parts.
Got everything for 150.00.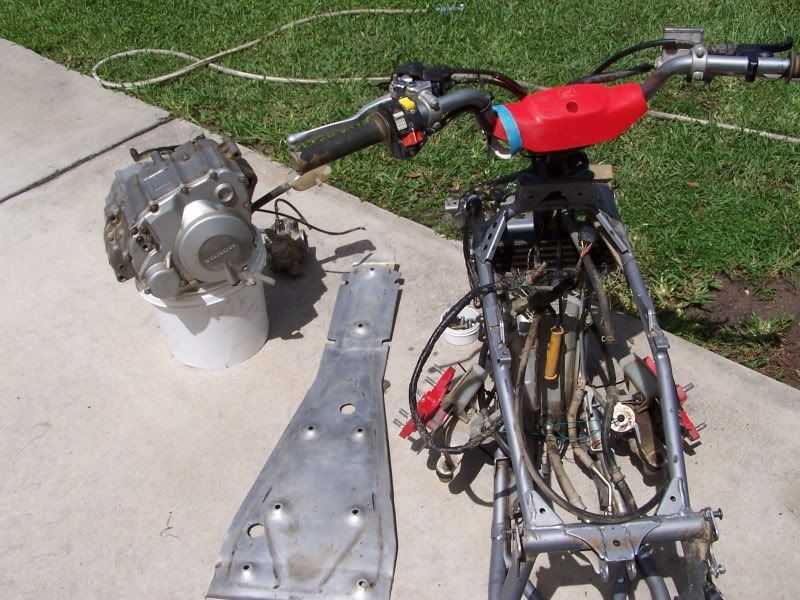 - Transmission (bottom end)
- chassis with attached spindles, hubs, ignition coil, cdi, some wire harness, oil tank, lines, oil cooler.
- chassis skid plate (already on running 400ex) Chassis feels stiffer, much less flex, atv is more responsive.
- carb with no choke, various jets
- two brand new NGK8 spark plugs, and 2 new K&N oil filters
He sent me a pm selling me the sub-chassis with all remaining harness, rear light, attached battery for 40 bucks. Thinking of buying the sub-frame as I need the rear light and would not hurt to have all the harness.