So basically issue after issue. This transmission has been pissing fluid out about every other drive, its been driving me nuts. I went through two new pan gaskets before I realized it was actually the electrical connector, it was pushed into the case and not sealing. I was able to pull it up and make it click in place. Its also had a funky miss going on and has been down on power. So I ordered up some stuff.
DJM 2/3 inch lowering kit from NorCalSS, and a set of MSD plug and copper NGK plugs from SDPC.
The plugs and wires did fix the miss, and the lowering kit was pretty straightforward. Here is the stock spring vs the DJM spring for the rear.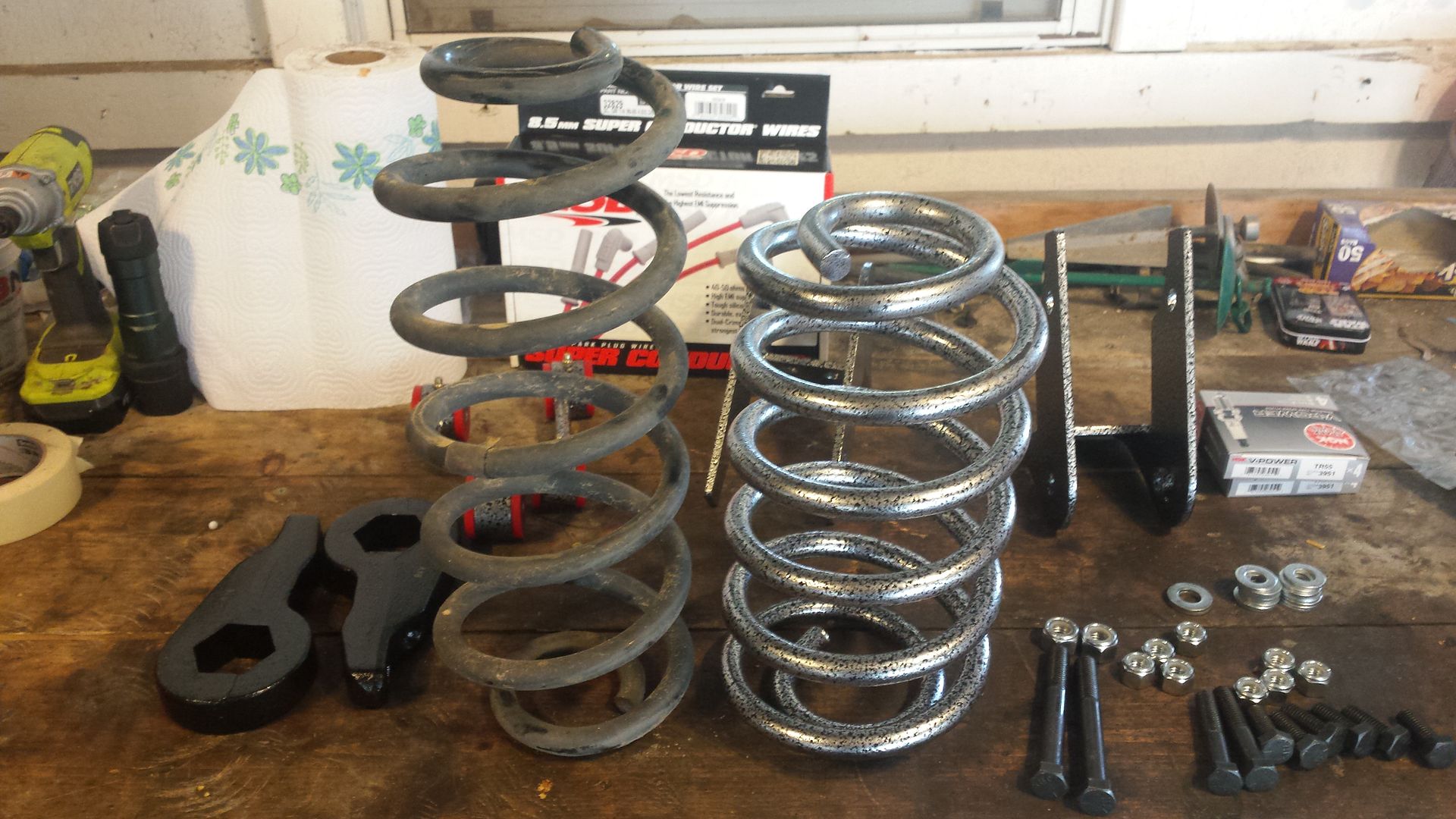 Here is some after pics, and my impressions of the ride are slightly firmer then stock in the front, and slightly bouncy in the rear. I've ordered the shock relo brackets for the rear to try to help control the rear end movement. I trimmed all 4 bumpstops also.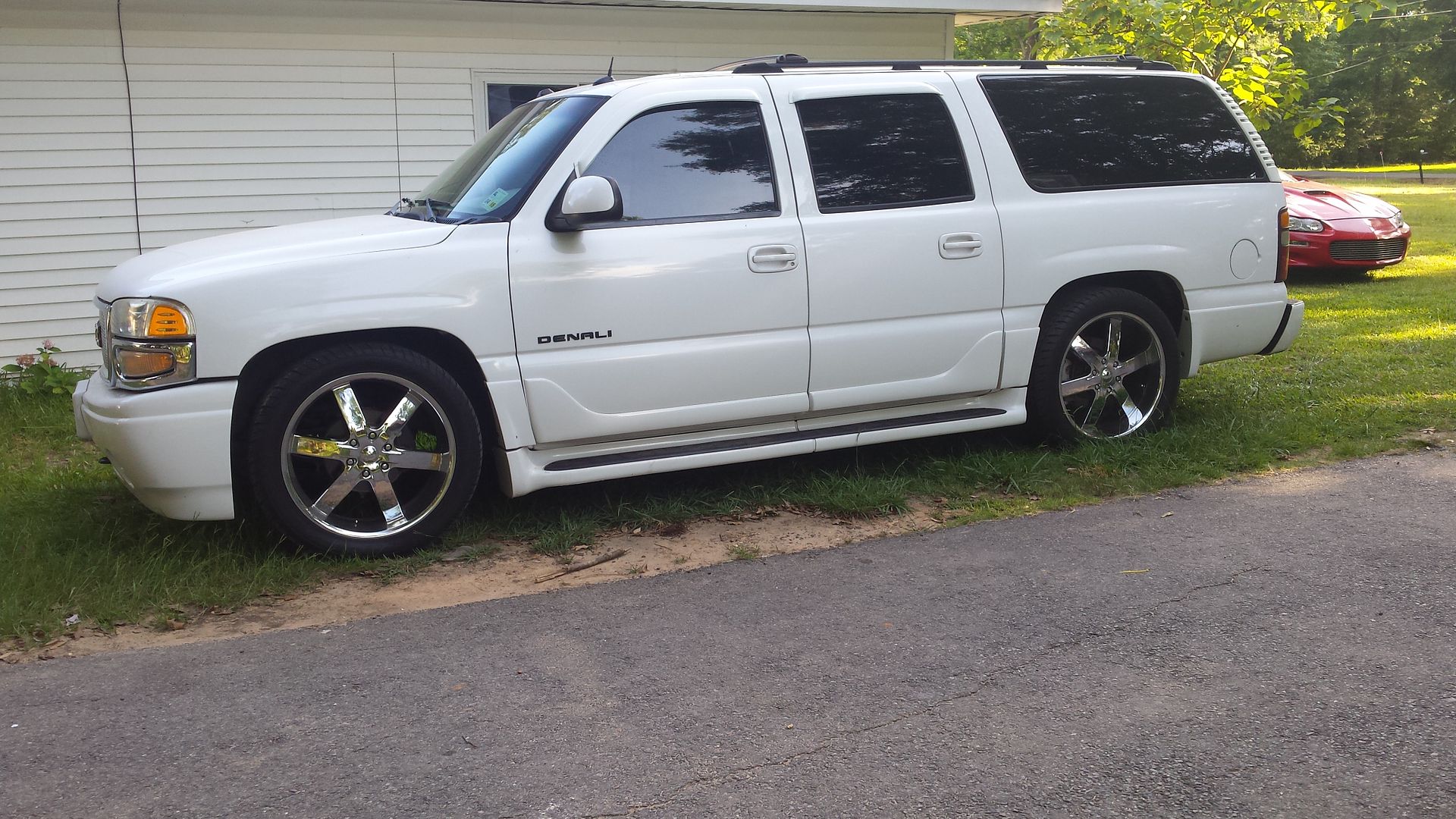 Remember that daily driver I bought, well the friggen AC decided to act up. So here is another delay in the project. Had to remove the front clip to swap compressors.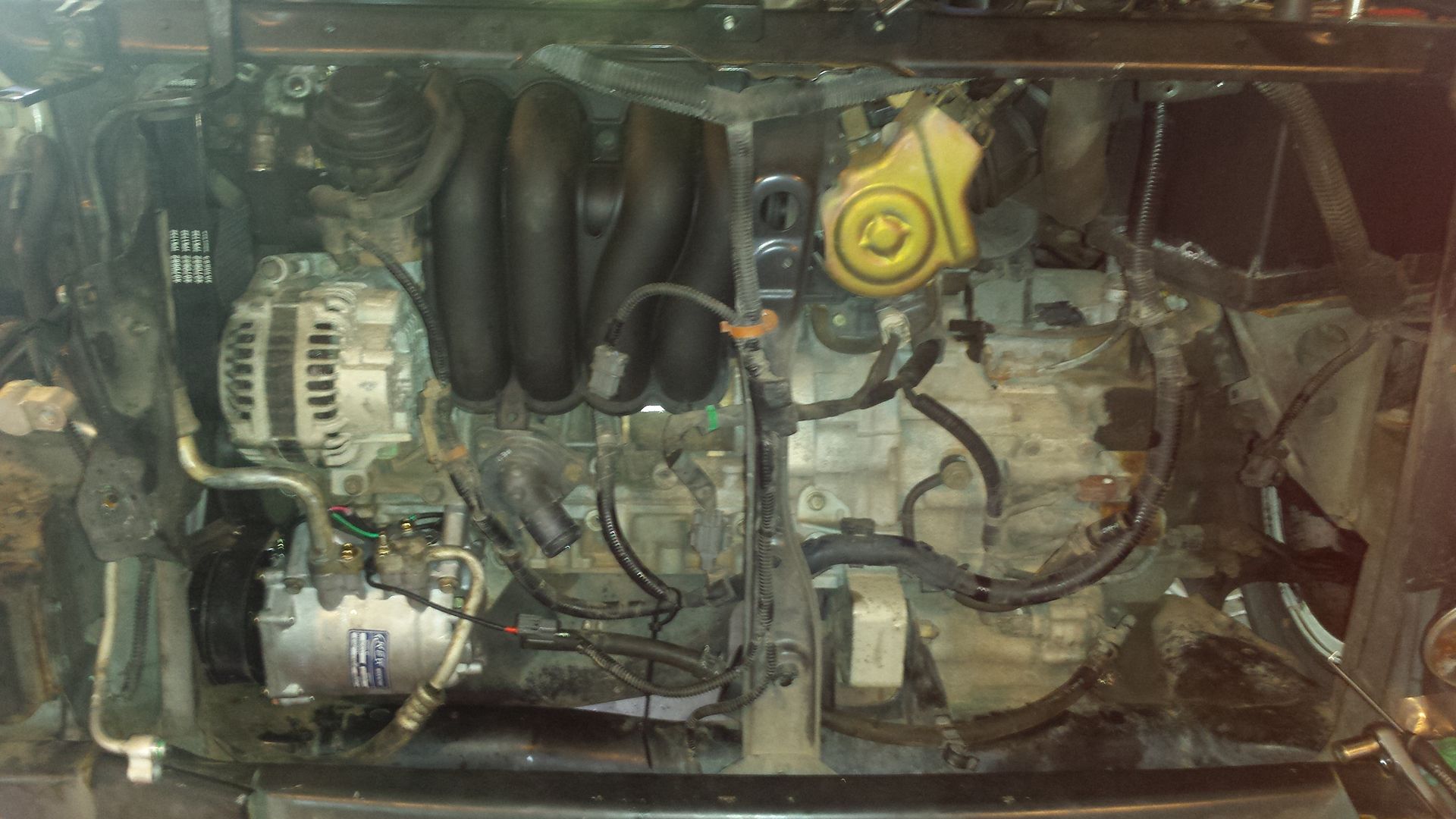 Decided while I had it apart to swap the trans filter, which is buried behind the front bumper.
I also found one of the radiator fans completely broken off the shroud and unplugged. So, I setup the soldering gun in hopes of making a fast/cheap repair.
Every single finger was broken, but I was able to re-fit them in place, then smear the plastic back together with the tip of the gun. After I was through i grabbed the fan and picked up the whole radiator. I think that will hold. Here you can see a repaired one on the right, and the broken ones around the left side.
Yeah buddy that's the ticket.
Hard work done, so its break time. Nothing like a good airsoft war down the neighborhood street on a hot summer day.
Time to relax with some LSX buddies and fix some garage food.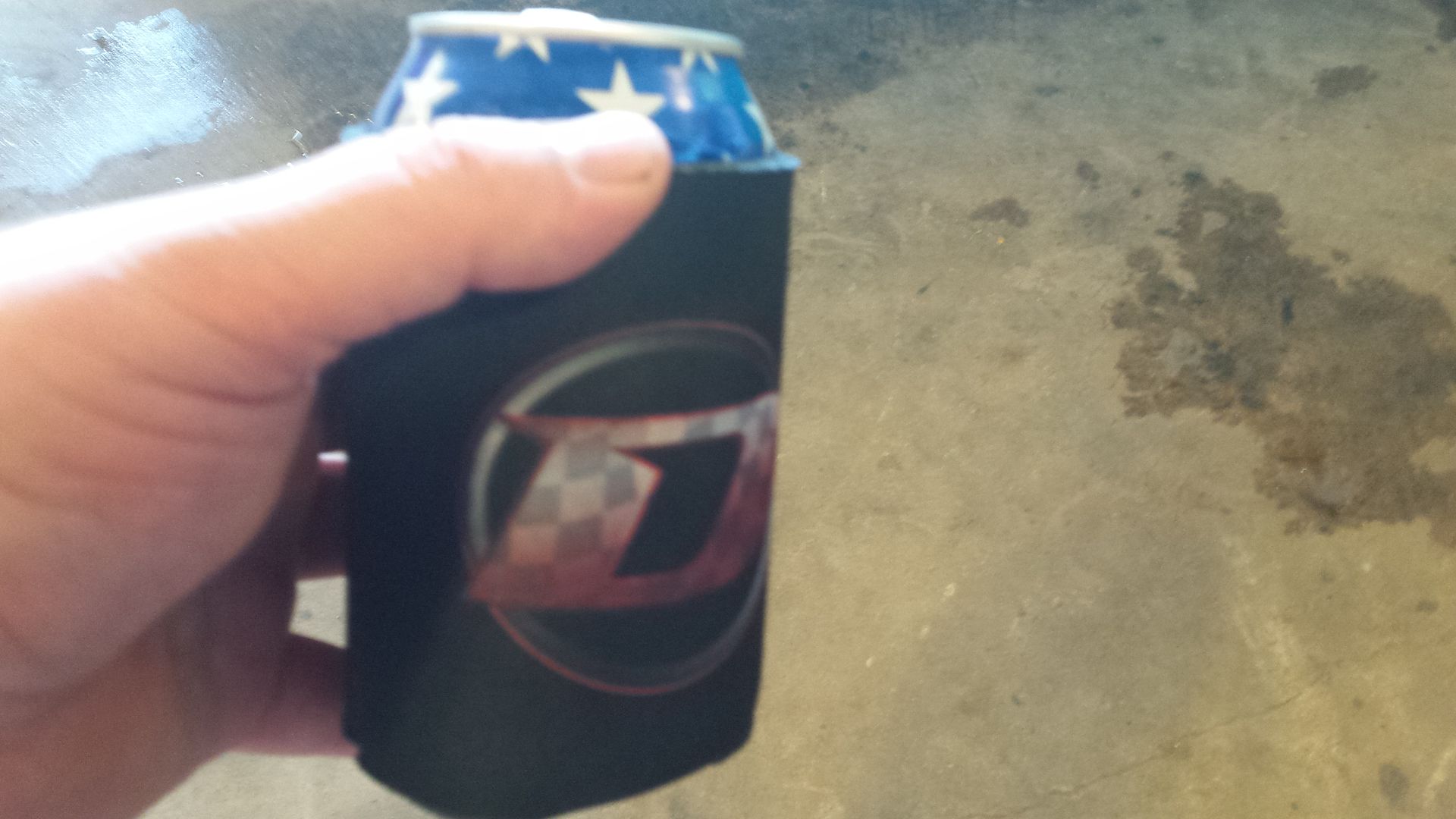 Hit up Test And Tune Friday night. The truck actually towed decently with the lowering kit (trailer properly loaded of course), and the new found power (headers, tune, awd delete) was really noticeable.